Retreats in Nature
Why Retreat Here
About Ayurveda
About Rasayana
Rasayana Treatments
Fees and Booking
Accommodations/Food

Couples Retreats

Home
About Us
Contact Us
Guests' Remarks
Photo Gallery
Links
Site Map




A couples' retreat at Rasayana Cove gives time and space to relax deeply.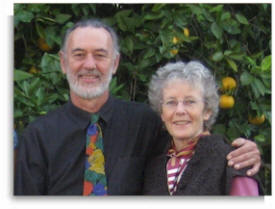 Return to nature. From the comfort of your cabin you may view deer drinking from our private lake or herons fishing. Enjoy walkways beside wilderness Horse Creek. We see otters playing there often. Cattle graze in the adjoining fields and owls hoot at night from the woods.

Fire ritual for couples' renewal. If you wish to reaffirm your commitment and seek the presence of the Eternal we share the ritual of uniting before Agni, the sacred fire.

Daily treatments with warm Ayurvedic oils imported from India renew a sense of well being.

Daily consultations clarify how Ayurveda can address health issues.

Private Ayurvedic cooking classes. Private cooking classes show you how to prepare meals suitable for both your constitutions. Learn methods of food combining and flavoring to enhance taste and increase assimilation of nutrients. Explore the ease of Ayurvedic cooking.

This 2 day / 1 night retreat allows you and your partner a complete break from busy city life and daily responsibilities. Arrive at 10 a.m. and depart the following night at 5.30 p.m. This is a reduced rate for couples wanting a short Ayurvedic retreat. We offer this program on week-ends and during the week. For longer couples retreats we create a personalized treatment program that will meet both your specific needs. See Residential Couples Retreats.